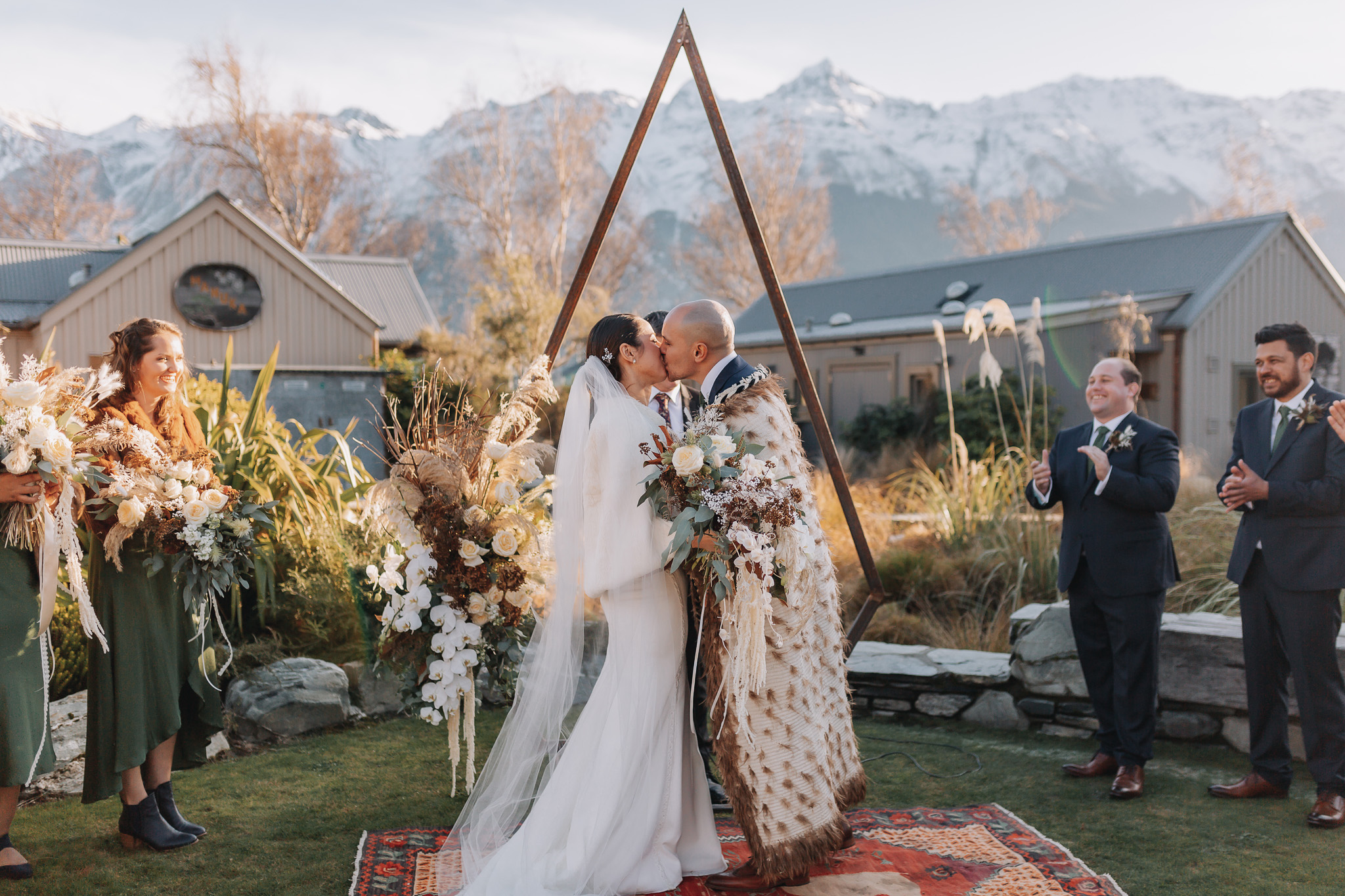 EVERYTHING YOU NEED
Saying "I do" in the mountains, overlooking a stunning glacial lake and surrounded by loved ones, is a dream come true on your special day. Glenorchy is the scenic gem of New Zealand and the perfect wedding destination.
With boutique lodge accommodation, idyllic scenery and food to delight, our picture-perfect wedding venue promises to 'surprise and delight', providing you and your guests with an unforgettable celebration.
Book your special day with us

We have a wide range of Wedding Packages, but if you're looking for something more bespoke, we're also happy to help.
Choose your package
Make the day yours with our bespoke packages
The Headwaters Eco Lodge is one of the most intimate and idyllic places you could imagine for your wedding or elopement ceremony. With our stunning locations around the lodge grounds, by the lake, on a mountain top, or surrounded by lush forest, there's the perfect spot for whatever you have in mind.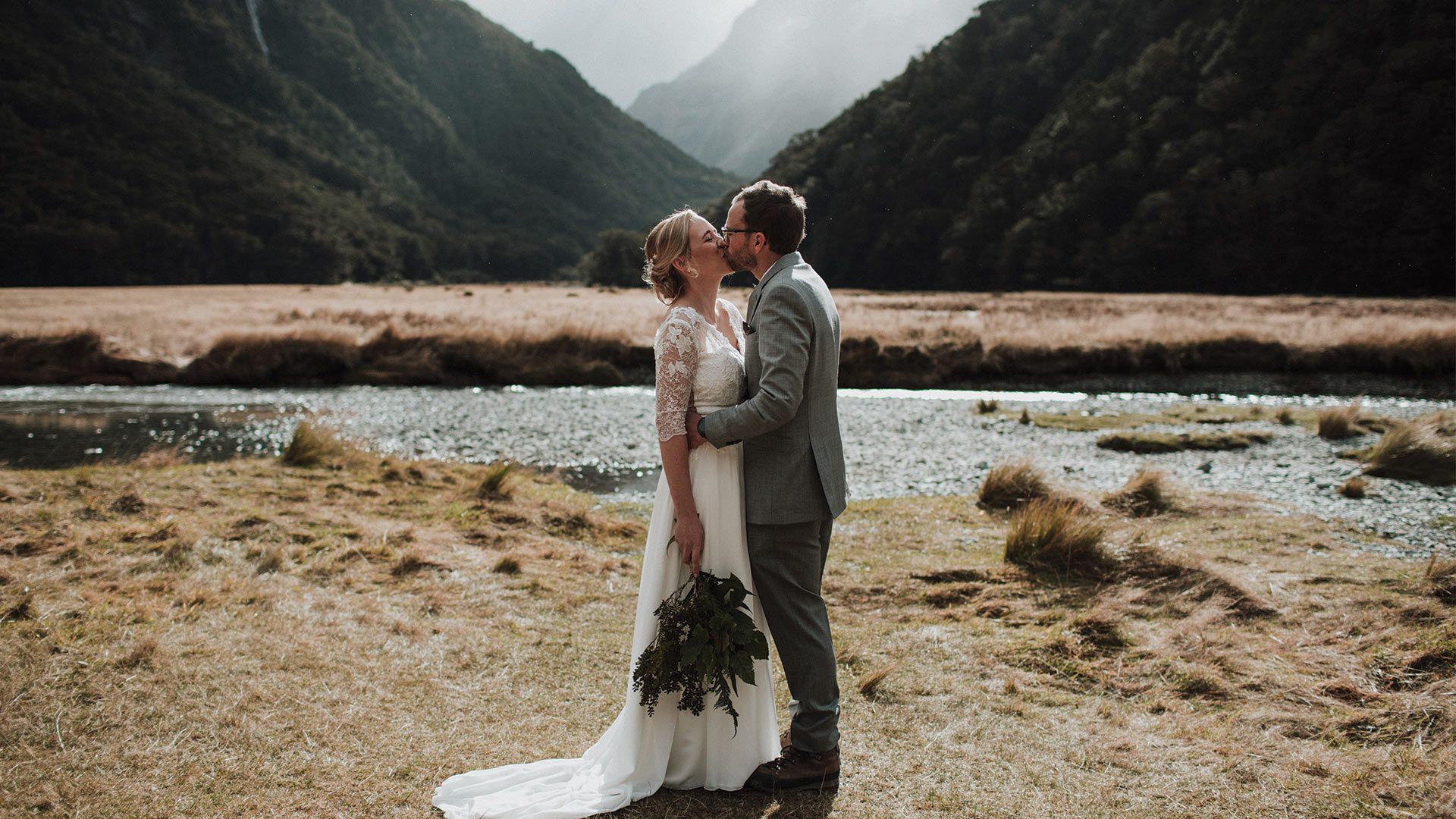 The Lodge is an ideal destination for your wedding celebration. 
The property's scenic setting and dramatic mountain surroundings provide a beautiful backdrop for those wedding photographs. A range of lovely venue spaces both indoors and outdoors offer unique and delightful alternatives, ensuring an adaptable event experience no matter what the weather.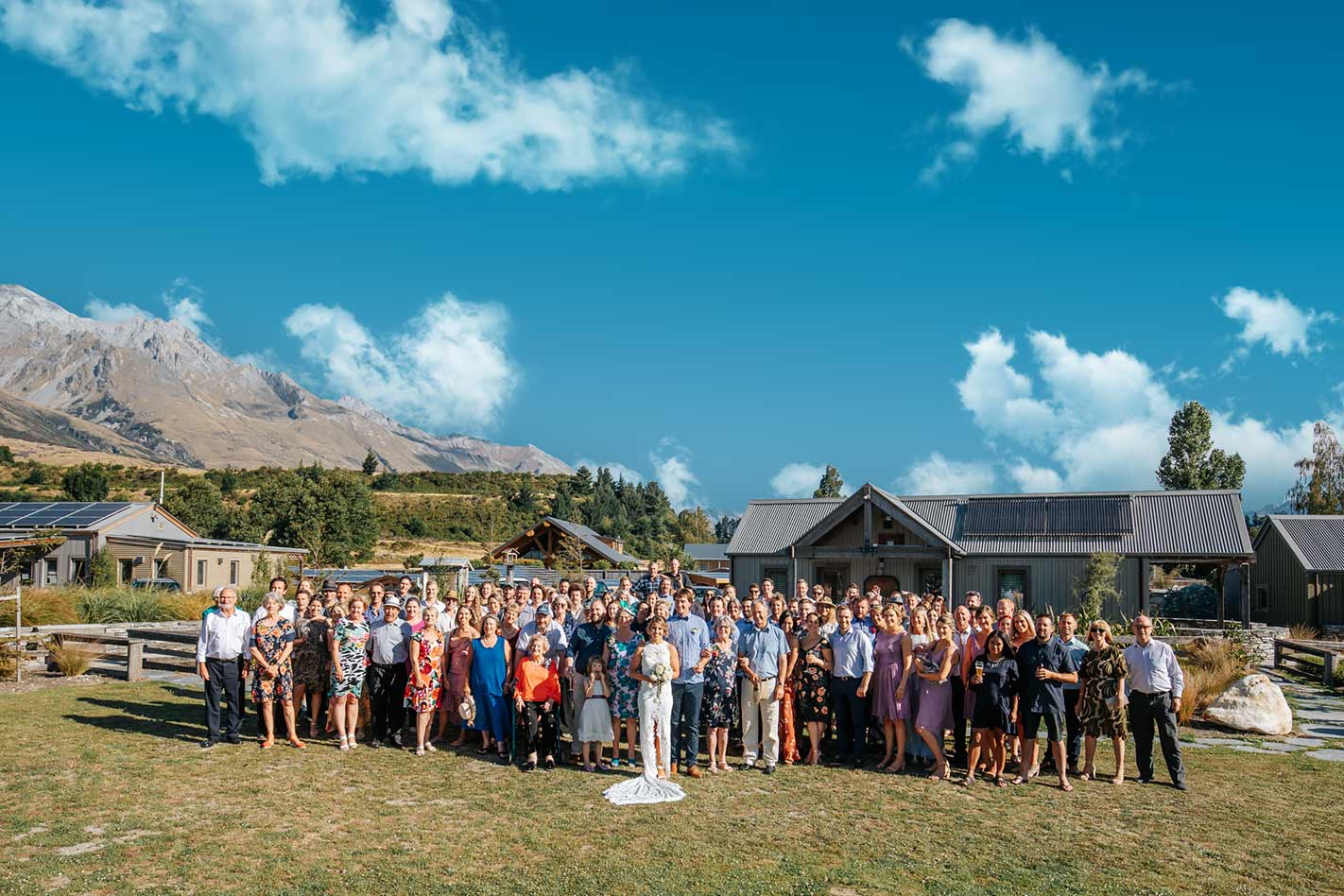 Wedding venues Queenstown | The Headwaters Eco Lodge
The Lodge has been designed and set up to be the perfect wedding destination for your special day. 
Our venue can accommodate between 60-80 people and can sleep 44. There are plenty of indoor spaces and outdoor areas including a covered scheelite campfire area. We can erect a marquee over the Central Green so you can enjoy the outdoor setting without worrying about the weather.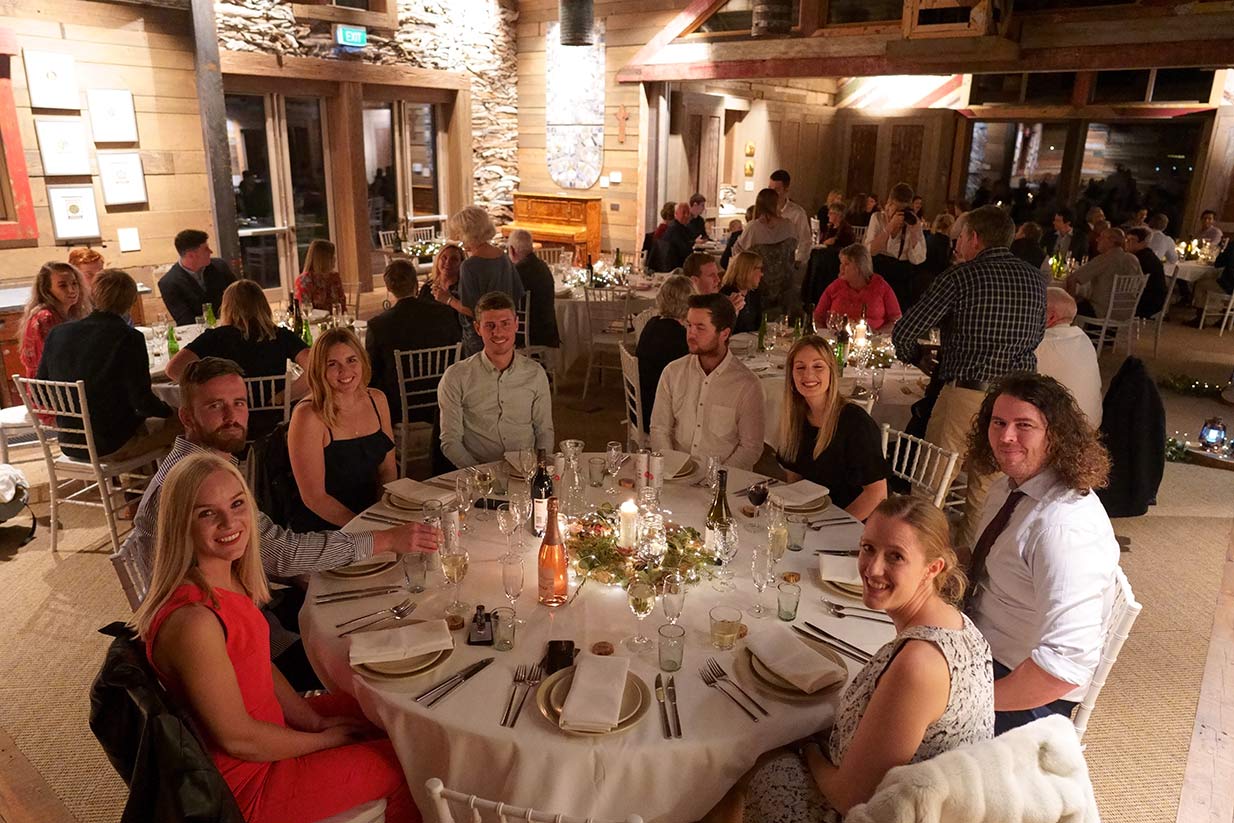 To make your wedding special we understand that everything has to be perfect... and that includes the food. We have a range of wedding menu options available that will suit all tastes and dietary requirements. Whether you are looking for a light and refreshing summer menu or a warm winter dinner plan, we will make sure that your food fits in beautifully with your day. 
Our Humboldt Room can seat up to 100 people using round and rectangular tables, enabling all of your guests to celebrate your special day together.
Accommodation at The Headwaters Eco Lodge
The Lodge is a stunning venue and offers accommodation that can sleep up to 44 guests, making it a great destination where everyone can stay together and enjoy your special day. 
From a bridal suite for you and premium rooms for your family, to stunning eco cabins for the rest of the wedding party, to The Headwaters House for special family members, there's truly something here for everyone.
The Homestead has an incredible view dining room, lounge area, and private dining room-- perfect for the rehearsal dinner-- and the informal covered outdoor fireplace and BBQ areas are a great place for pre-function gatherings. We'll help you choose from an array of choices where you can celebrate before, during and after your special day.
The Headwaters Eco Lodge is rich with native landscaping, complementing the artistry that surrounds you.
Chalet bedrooms are all just a moment's stroll along mosaic pathways from the Homestead, the Scheelite Campfire Shelter and The Green, encouraging guests to explore, socialise and relax in a place they'll want to call "home."
Book your special day with us

We have an array of Wedding Packages to suit your vision. If you are looking for something even more bespoke, we are very happy to make your day even more special. Get in touch: we look forward to assist you with your big day.
Testimonial
"
Our wedding was everything we wanted it to be, very relaxed with a BBQ-style meal from Mrs Woolly's, outside activities and dancing. The team ensured the day ran so smoothly, we hardly noticed they were there. It was magic.
"
"
The Headwaters Lodge is that it is not just a beautiful venue, but an amazing accommodation provider so we can keep returning as guests and remember all the great memories we made. The staff are so genuine and helpful. We felt really special on our wedding day, but also a couple of months later when we returned to stay at the lodge for two nights and the hosts and staff remembered us.
"
"
We were really looked after for our elopement wedding. The staff were all fantastic, the food was amazing and the little touches made us feel so relaxed and welcome. It was all so incredible!
"
"
Having the ceremony on the lakefront amongst beautiful scenery, walking distance from our reception, made the day run so smoothly. We danced the night away at the lodge meaning we spent more time with our guests, many of whom stayed onsite. Cannot recommend enough.
"