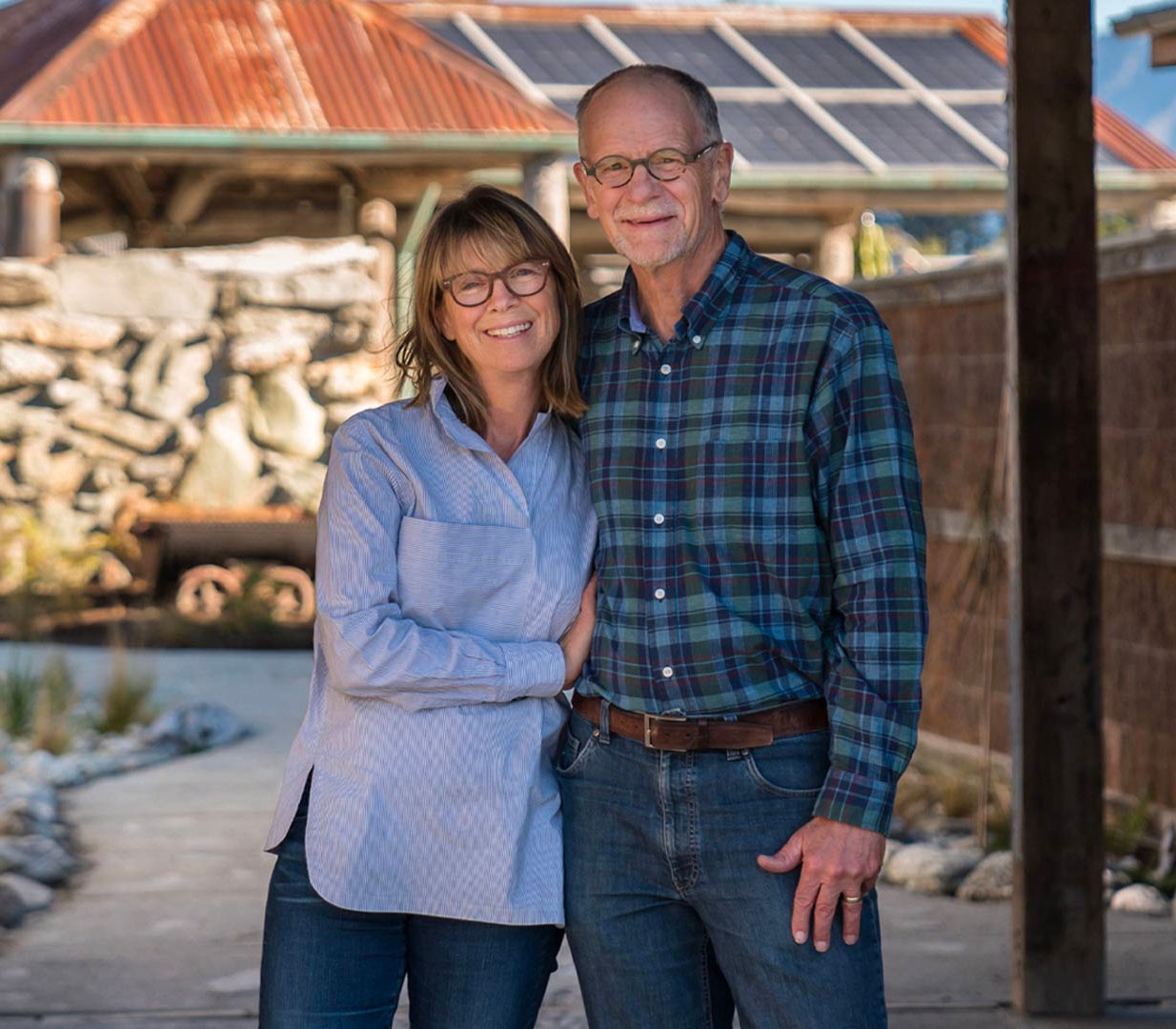 Our story
Visitors have travelled to stay in Glenorchy, at the head of Lake Whakatipu, since the early 1800s, in awe of the magnificent and revered glacial mountain scenery. Original properties on our site housed the historic Glenorchy campground, where for many years Kiwis came to stay and explore the great outdoors and trout-rich waters of the Rees, Dart, Routeburn, and Greenstone rivers.

American philanthropists Debbi and Paul Brainerd had an innovative and progressive vision for the property when they first purchased the property in 2014, subsequently designing and creating Camp Glenorchy (now The Headwaters Eco Lodge) based on regenerative design principles. It's the first-ever accommodation facility designed and certified to Living Building Challenge standards - the world's most rigorous and comprehensive sustainability guidelines. It was created in collaboration with our local community, and a cross-disciplinary team of national and international experts including NZ artists and craftspeople, designers, engineers, builders, water and energy generation and management specialists, and native landscape professionals.
THE HEADWATER'S ECO LODGE
An international showcase of regenerative design
Our state-of-the-art buildings, including the impressive lodge, dining room, living areas and large, artist-crafted meeting and entertainment room - alongside individual chalets - have evolved and grown over the years. They are an exemplary international showcase of regenerative design and beautifully comfortable accommodations that create restorative experiences for guests.
The Headwaters founders set up the Glenorchy Community Trust, administered entirely by local trustees, so the local community to which it belongs would benefit from company profits.
The trust's mission is to increase the vibrancy and resilience of the town and its people.
Our Philosophy
The Living Building
Challenge
The Headwaters Eco Lodge is designed, built, and operated in line with the philosophy and principles of the Living Building Challenge (LBC), the most stringent environmental building design certification in the world. The Lodge is registered under the LBC Petal Certification pathway for the Energy, Water, and Beauty petals.

The LBC uses a flower metaphor to reflect a healthy living entity. Like a flower, a building is rooted in place. A flower must generate its own fuel, collect water, support its local ecosystem and community (via pollination), and becomes food for the local ecosystem at the end of its life. Ultimately, of course, a flower is beautiful.


Our Eco Lodge
Beautifully comfortable
accommodation,
restorative experiences
To achieve LBC's imperatives, The Headwaters Eco Lodge has been created through a process of collaboration; in contrast to typical building projects which involve architects, designers, engineers and tradespeople working in silos, The Headwaters Eco Lodge's approach also included local artists, craftspeople, and energy management specialists.

The Headwaters Eco Lodge is the vision and collaborative creation of Paul and Debbi Brainerd, philanthropists who have previously established environmentally-sensitive, community-based education projects in North America. Offering a range of beautifully-appointed and resource-efficient guest accommodations, The Headwaters Eco Lodge seeks to inspire and share learnings about new standards in sustainable tourism.
Sustainability
A restful, restorative guest
experience crafted in
harmony with nature
Grounded in Glenorchy's stunning natural environment, the award-winning property celebrates nature through the purposeful use of non-toxic construction materials and state-of-the-art technology to reduce water and energy. Nestled amongst an abundance of native plantings these buildings showcase the work of many local and national artists and craftspeople involved in the process from concept to completion.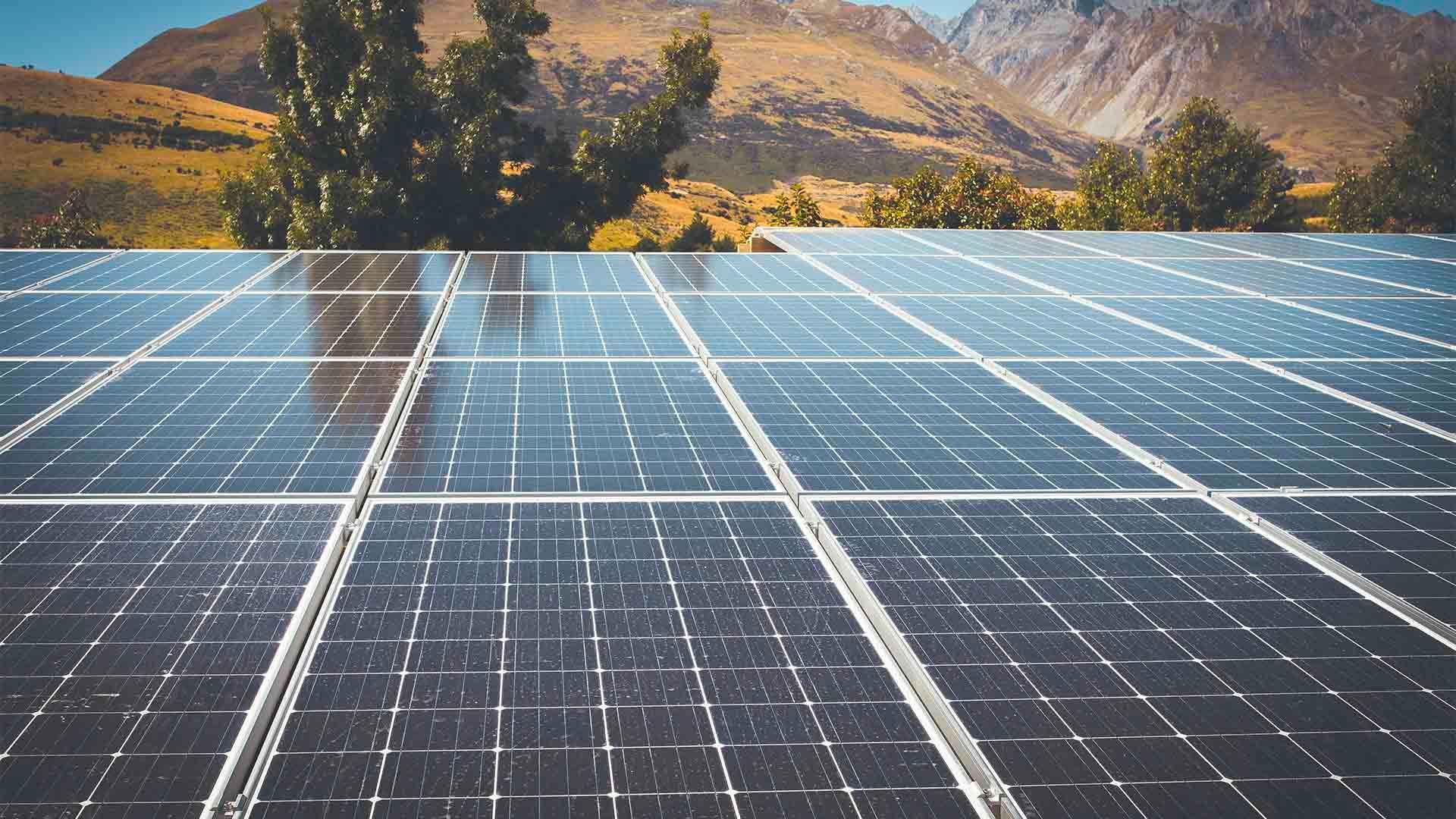 Award-winning property celebrates nature through
use of re-purposed and non-toxic construction materials
Using 50% less water than
similar facilities
Commitment & Journey
We aim to be as transparent as possible
We take sustainability and eco practices seriously. It's at the heart of everything we do, simple as that.
We're constantly sharing updates to effectively communicate what we're doing, how we're doing it and the impacts of our actions and processes.

Since first welcoming guests in March 2018, The Headwaters Eco Lodge is still learning and continues to constantly evolve, setting ever-higher goals for our sustainability practices.
Part of that learning has been to collect and analyse data about how well everything is running, think about what we could do better, and collate some real crunchable numbers about how much water we collect, energy we generate, and the people we welcome.

We know our technologies will continue to enable us to constantly improve, yet we never forget that it's our people — our team, our community, and our wonderfulguests — who are our greatest asset.

By embracing our story, you're helping us to enable greater change towards increased sustainability and eco-awareness across lives, communities, and industries here, and around the world.
Awards and recognition
Since opening in 2018, The Headwaters Eco Lodge has been recognised by a wide range of leading tourism and media organisations for our beautiful, welcoming and ecologically friendly accommodation and bespoke adventure experiences.
Our Reviews
"
An amazing venue for a wedding, our weekend was absolutely magical. Our guests loved the amazing, comfortable accommodation, friendly staff and stunning location. Thanks so much!
"
"
Having the ceremony on the lakefront amongst beautiful scenery, walking distance from our reception, made the day run so smoothly. We danced the night away at the lodge meaning we spent more time with our guests, many of whom stayed onsite. Cannot recommend enough.
"