The mountains are calling...
Enjoy a world less touched by human footprint. This breathtaking 4-night getaway combines the most beautiful hikes, the freshest meals, and the most extraordinary locations where few get to go. Venture into a private sheep farm, and into a World Heritage Park, taking in the diverse landscapes of an ancient beech forest, braided rivers, and glacier-carved valleys.
Experience the magic of the famous Routeburn Track and hike alongside the mountain-fed waters of the Dart River. Visit a 130-year-old high- country working farm set in the spectacular alpine environment, where you will gain real insights into country life. We'll enjoy some of New Zealand's most stunning landscapes, including locations used for several well-known films such as Lord of the Rings, Narnia, Wolverine, and The Hobbit.
Indulge in a fireside drink followed by menus that change seasonally and showcase local foods prepared by our world-renowned chefs. At the end of the day, you can look forward to relaxing in our beautifully crafted homestead lodge and your quiet, private ensuite chalet.
Our legendary door-to-door personal service promises to create a getaway unique and memorable, that gives your soul the restorative, wide-open adventure you've been craving.  
per person (twin share) from
$4995 NZD
4 nights
Trip Highlights
Hike part of the stunning Dart River track with your private guide
Visit a historic high-country sheep farm with stunning scenery
Enjoy a beautiful day in the beech forest on the famous Routeburn Track
Experience a magical dinner at the historic Paradise Trust
Indulge in food prepared daily by our world-renowned chefs
Taste craft beer with our local star brewmaster
Hike at Whakaari overlooking the breathtaking river deltas
Unwind in our peaceful eco chalets with king bed & ensuite
Enjoy optional daily gentle yoga classes
Please note that minimum numbers apply to all getaways and prices may vary based on departure season.
Your All-Inclusive Trip Features
Hiking

Premium Eco Lodging

Tree Planting

All Meals Included

Yoga

Craft Beverages

Local Guides

Transport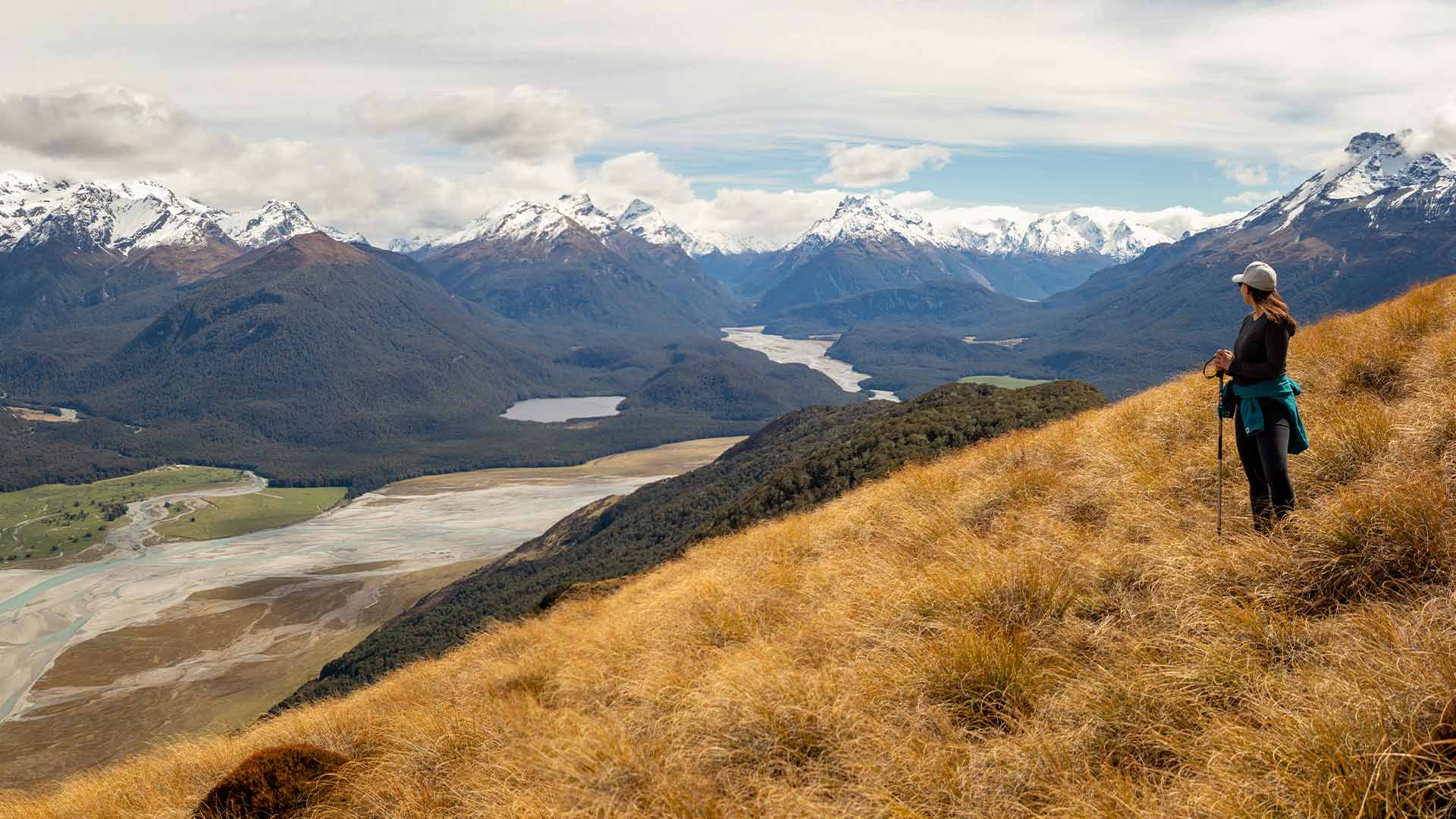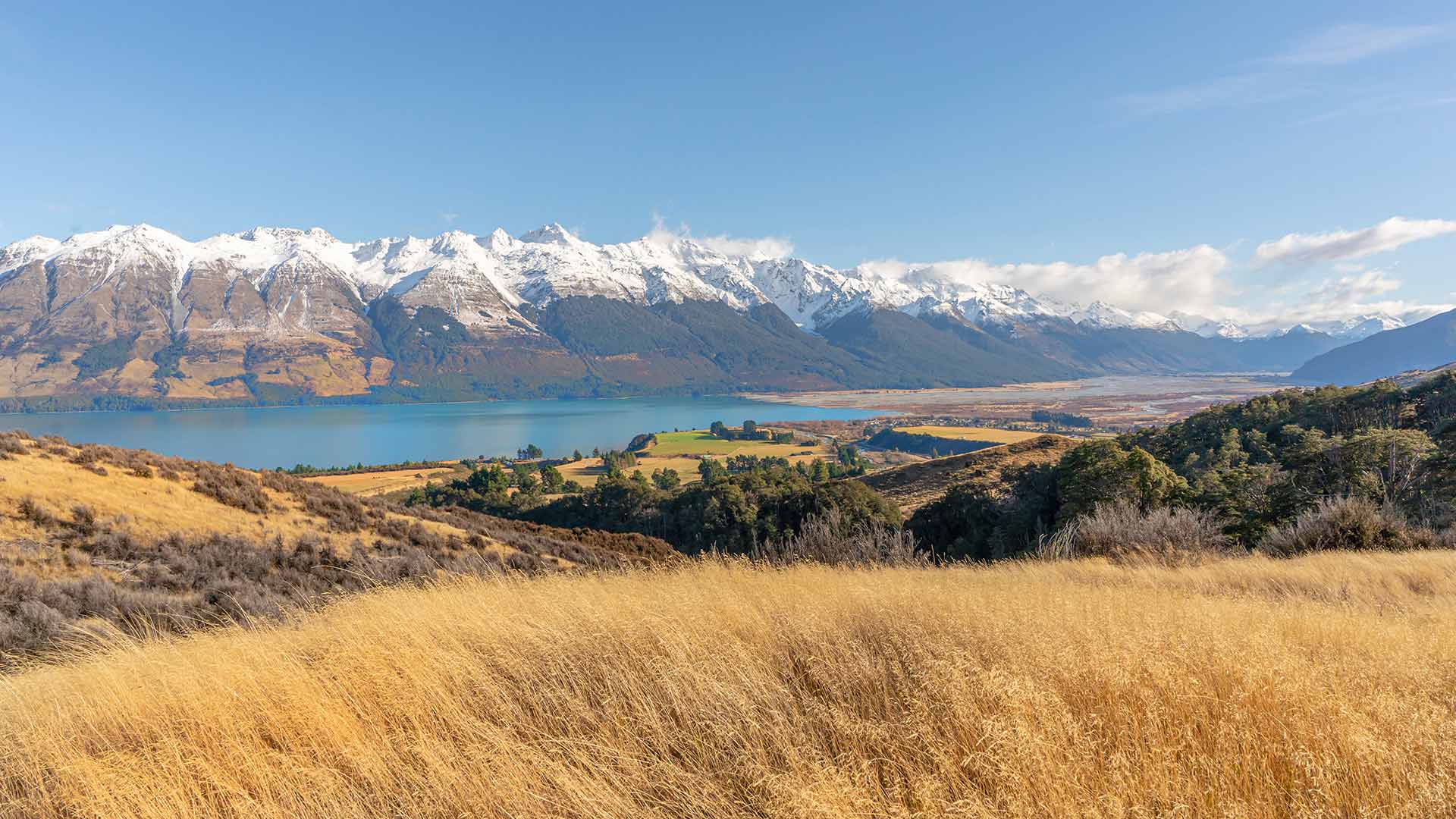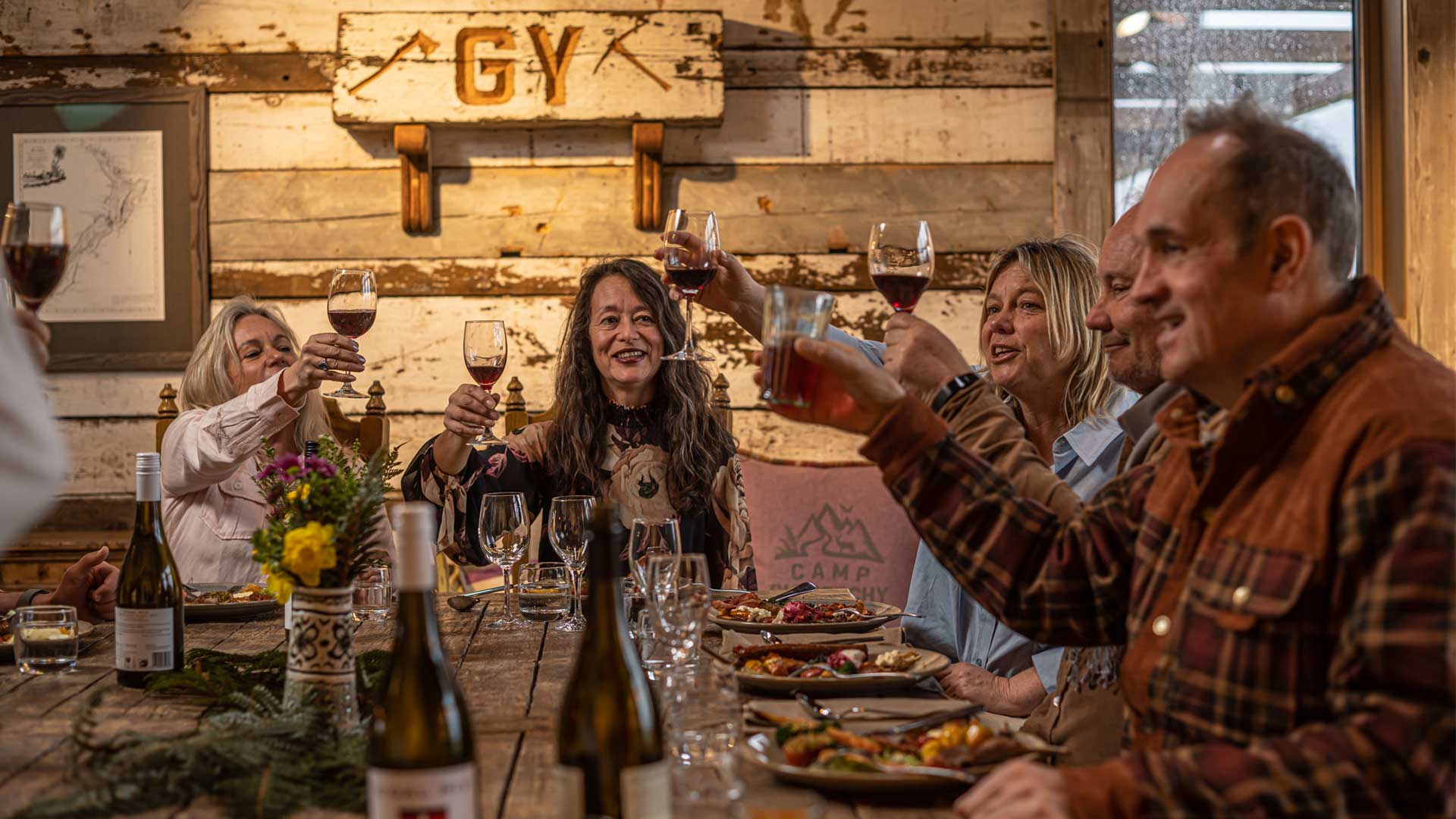 Frequently Asked Questions
Can I change my booking?

Yes, once you've paid your deposit you can change your departure date or transfer to to any of our other getaways - provided you make this change before full payment is due (no later than 30 days before the departure date).
What's the cancellation policy?

To help preserve our ability to generate a profit, all of which goes to the Glenorchy Community Trust, our cancellation policy is as follows:

To confirm your booking, we'll charge a non-refundable deposit of NZD$200 per person. This deposit is fully transferable across all getaways and dates and does not expire. 

The final balance for a getaway is due 30 days before the departure date. Cancellations more than 30 days before the departure date will receive a full refund, less the Lifetime Deposit of $200.

- Cancellations made within 30 to 14 days of the trip's departure date will incur a cancellation fee of 10% of the booking total.

- Cancellations made within 14 to 2 days of the trip's departure date will incur a cancellation fee of 50% of the booking total.

- Cancellations made within 48 hours of the trip's departure date will receive no refund.
Do you cater to a range of dietaries?

Yes! Anything goes - please let us know when you get in touch and we'll make sure your Adventures in Paradise chefs and guides can plan to meet any special needs.
Do you offer private or bespoke trips?

Absolutely! Our Getaways are a great option for a family or group of friends - if you'd like to go private, chat to us about our options.
The High Country Escape
For booking or enquiries please email [email protected]
To speak to one of our friendly team please call
0800 492 267 (within New Zealand)
(+64) 3 409 0401 (from Overseas)